First and foremost, if you've been wondering where I've "been," my website was taken DOWN by a super virulent virus. THANK YOU THANK YOU to WordPress SOS for fixing it! That's why you haven't seen anything in months. They saved it ALL – clearing thousands of pages, all infected, now protected – I can't say enough about them.
As those of you know who listened to the Interim BeingJamesBond.com episodes I hosted, one of my favorite Bond flicks is Never Say Never Again (1983) – the Bond movie "stepchild" due to litigation (resolved this past year, as detailed in the podcast linked above . . . where I discuss both Austria and that litigation, including why Spectre got to use the term "SPECTRE").
In Never Say Never Again, Bond is required to go to "Shrublands Health Clinic" to change his eating/drinking habits, in true 1980s style.
Miss Moneypenny: Have you got a mission, James?
James Bond: Yes. I am to eliminate all free radicals.
Miss Moneypenny: Ooooh. DO be careful.
Bond being Bond, he smuggles a large case filled with delicacies into his room, to counteract the "high colonics," dry Melba toast and margarine. The case contains, among other things, red and blue jars of Beluga caviar, a dozen quail eggs, Angniez crème de foie gras, and Patum Peperium (also known as Gentleman's Relish, a type of anchovy paste), as well as Absolut Vodka Red Label 100 Proof (in production from 1979-2006) and Château Cheval Blanc red wine.
In my version of this briefcase, that's just the top layer. There is a layer under this one with yummy things to enjoy with the eggs and foie gras . . . in other words . . .
Snacks.
Interestingly now 30+ years later, Bond's case (including my mythical second-hidden-level additions of olives, spicy crunchy stuff, and dark chocolate turbinado sea salt almonds), might actually be considered a more healthful choice, versus the "no fat, high carb" routine that was then all the rage.  (I make no comment about the vodka  – though of course, following the current buzz, Absolut has its take on whether their wheat-based vodka is "gluten free.") In fact, if you're really au courant, you don't even talk about the C word (that's "Calories," silly) any more.
This year, "Macros" are the new "Calories."
If you've been following this blog for a while, you'll know that last year, I did a LOT of posts revolving around macros. (Linked HERE – or just put "macro" in the search box.) I dropped off the wagon, because it's just too darned hard without a coach. As such, after discussing with my BFF Joy of Girls Gone WOD Podcast, I've signed up for "The WAD."
I'm supposed to hear from them in a few days, but in the meantime, I've been wandering around the Internet, looking for good, easy ways to get the sort of organic, healthful snacks that I know will be part of the program.
That's how I discovered Nuts.com.
OK, so first of all, how can you not love a New Jersey-based third-gen family biz, started by "Poppy Sol" in 1929? I ask you.
One of the things that really caught my attention is their "Snacks Swap" document. So, half-popped popcorn is a thing, not just what I dig for surreptitiously from the bottom of the bowl? Who knew?
They have over 250 organic products on their website. If you don't like something, they have a 100% Satisfaction Guarantee, because they want customers for life. So they want you to be happy.
The website is also "deep" – this is a company that really seems proud about caring about their "community" (and that means you). So, it's not all about the sale. For example, if you click on "gluten-free," you get gluten-free offerings, but you also get recipes (chestnut crepes anyone? Nom nom nom…) And no requirement to "give us your email, then we'll give you the recipe," either. (SO HATE THAT!!)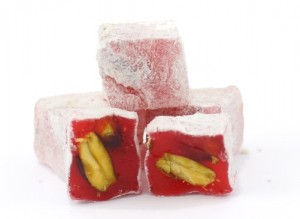 Yeah, I know – you're going to go get your snack nuts from Trader Joe's – so why Nuts.com? Well, their tag line is "We're more than just nuts." As I dove deeper, I found a LOT of things that have piqued my interest. As those of you who have read this blog for a while know, I'm sort of a nutrition junkie. I've read about kaniwa, garcina cambogia, moringa. If you search online, you can find these ingredients – but how do you know that they're from a safe purveyor? And what if you hate them? (Did I mention 100% Satisfaction Guarantee…?)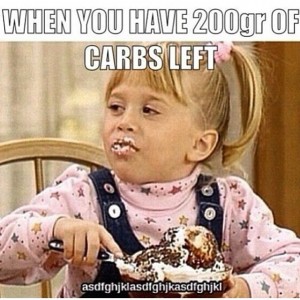 Plus – since 2016 is the Year Of "IIFYM" – what if you want to find some fun stuff that sounds delish, just in case you have "carbs left"? How about organic watermelon rings or pomegranate/pistachio Turkish Delight?
Okay – I digress, but how about a charitable care package for parrots?
(Made'ja click…)
Anyway – now that my blog is back up and running, I hope that those of you who have flitted away because of my "404 for 6 months" will come back and join me! Oh – and – full disclosure, I did not receive anything from Nuts.com for this blog post. I really do think it's a great one-stop shop for a lot of comestibles, and thought that I should share it with you. Because, ya know, I'm like that ;-)
Now it's your turn:
*What's up for you in 2016? Any "Resolutions"? New Plans?
*What's your favorite snack? (I'm making a list…)
*Are you jumping on the "Macros" bandwagon?
*If you are ON the Macros bandwagon, how's it worked for you?
*Don't you just love the word "snack"? Say it in Parseltongue, it's even better…"Sssssnack….." ;-)