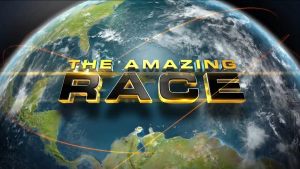 Yup . . . I also did a video submission. As I mentioned in the last blog post, Jamie Fellrath and I do the podcast for the BeingJamesBond.com website – but we've never met in person. So we did a Skype video, hoping to play on the fact that Amazing Race is doing a #BlindDate trial this Season, plus, the new James Bond film, SPECTRE, will be coming out right around when the actual filmed season of Amazing Race would be aired.
Let me know what you think! :-)
Oh, and yes, yes, we know that we should really be #TeamVenetianBlinds…shut up ;-)
P.S. – the video doesn't show on the email feed, but if you pull it up you can see it on the website. Sorry – something technical goin' on . . .