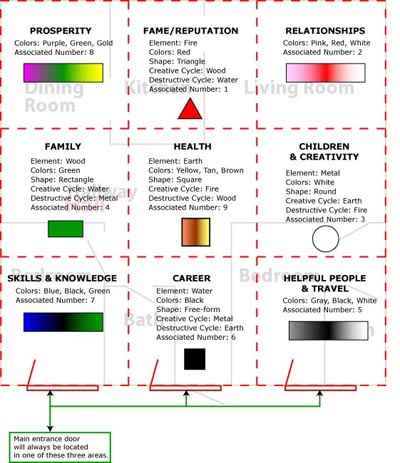 Click here for a printable Bagua map (from www.wsfs.com).
I know it's difficult to "imagine" the bagua square just from my talking about it, so this should help. I tried to find one I could insert here — but most of the ones that are available on the internet are "Magnetic School" and more difficult to understand. I think that this one should help to envision "what I'm talking about" in podcast 4!!!!!
Let me know what you think about the podcasts! If you have comments on this episode, call the Listener Comment Voicemail at +1 (206) 350-3537, e-mail doubleohsandy [at] yahoo [dot] com or leave a comment below.
Click the red button below to listen.
Podcast: Play in new window | Download (Duration: 25:23 — 23.4MB)