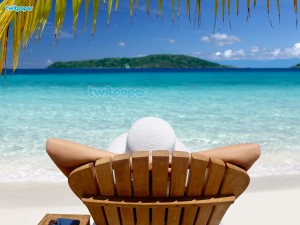 Yay! My favorite week – Recovery Week – is here!
It's an odd week for me – I have a ton of things that I have to do (none of them $-making, sadly!) and a lot of running around. This makes it hard to Swim, or even really to do things like the 10K Run marker. I have been able to get a couple of Runs in – what I would call "recovery runs" e.g. about 45 minutes or so – and a few Spins (again, about 45 minutes) – but unfortunately so far, no can do on Swimming. If only I had a pool in the back yard!
Yesterday I met with a client who has been my client for about 5 years – and we have never met in person! We met over in Point Richmond and afterwards, I went for a run through the "ferry point tunnel" out and back. It was a great run, though it was drizzling. I didn't even know that part of Point Richmond existed. When I got home, H was down in the "studio" (a/k/a garage) and so I spun for a few miles.
I think I will be able to do the Swim Marker tomorrow late afternoon – I have a business acquaintance who is a professional photographer, and she wants to do photos of me in my tri stuff. I'm really excited. That means, however, that today I'm going to go get my shaggy mess of hair cut, which means going up to Sonoma . . . so I'm fitting in "Sonoma things" (like seeing friends that live up there, visit to the acupuncturist, dog in for a checkup, etc.) Once again, I will have my running shoes – so a little "active recovery run" might be in order. We'll see – I don't want to affect my "do" too much (laugh!)
At least last week on Sunday I did the 4 mile/4 mile Run, and the 2000 yard Swim, and I did keep the times. So that gives me SOME idea of "where I am." I don't think I have improved my times that much, but I'm pretty "steady on" with them. That doesn't surprise me. When I was doing Olympic Distance triathlons long, long ago, in a galaxy far, far away (my 20s – ha!) I was never particularly faster than I am right now in the Run/Swim. I am now a LOT stronger on the Bike, however, because I didn't have a clue how to really train for that "back then." I never get particularly faster in the Run/Swim – I just get happier. (smile.)
Well, off to get my "do" done – and get a little recovery Jog in somewhere along the way.