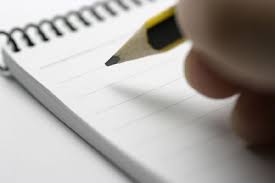 Just saw THIS on The Ascent Blog and thought I'd do it too, since I am basically trying to avoid doing anything meaningful right this second.
Making: a List! :-)
Cooking: nothing at this moment. But I have to package out the delish pork dish I made last night – huge pork tenderloin cut in 2, roasted on stove in 2 cast iron skillets (too big for one) with garlic cloves cut into fat side, covered in mustard, caraway seeds, ginger (hello, ginger in a tube!) then fresh lime juice then slices of apples – convection roast in oven at 275 til it gets to 140, num. But time to clean it all up and parcel it into meal/freezer bags.
Drinking: Costa Rican coffee with 1T unsalted butter, 1T MCT oil, and 2 egg yolks. Don't say eyew until you've blended some up yourself in a blender and tried it.
Reading: Too much stuff. "It Starts With Food," "The Paris Wife," a few Kindle murder mysteries . . . yeah I totally have book Shiny Penny Syndrome.
Wanting: the weight I have to lose to just magically peel off like a big fatty snakeskin that I can then fling over the fence.
Looking: at the bookshelf filled to the gills with books
Playing: Pyramid Solitaire at night before going to bed, and wishing I could get engaged again playing Words With Friends
Wasting: my time doing this?
Sewing: Um, yeah, SO not. How did THIS get on the list – ?
Wishing: that we make it onto The Amazing Race and are then NOT the FIRST ones to get kicked off. Don't have to win – just don't want to be the first ones to go.
Enjoying: Listening to my husband on a conference call. The accent just never, ever gets old ;-)
Waiting: for Godot. I hate that play, but that's what comes to mind.
Liking: the Fall weather. I love this time of year. Birthday, Anniversary, "perfect" California weather.
Wondering: How I got so much bok choy in my fridge.
Loving: my hubby ;-)
Hoping: that some day, some how, I will be one of the "athletic girls" at Crossfit.
Marveling: at the athletic girls at Crossfit, obviously ;-)
Needing: to get up off this couch and do something productive.
Smelling: clean air.
Wearing: Jams World dress that a 20-something guy at the Farmer's Market yesterday said he "LOVED!" – ha! So cute.
Following: my bliss. ;-) Yeah, and probably too many podcasts and Facebook posters. "Probably?" Um, yeah….
Noticing: that my stomach is grumbling – way past time for lunch.
Knowing: that my hubby loves me ;-)
Thinking: about my hubby. I'm pathetic.
Feeling: amused at myself.
Bookmarking: Crossfit websites. My new "Shiny Penny Syndrome" of the moment.
Opening: emails with trepidation, hoping there is no work in there that I'm missing.
Giggling: at some of the YouTube videos I found while opening emails that are NOT work related but I can't help opening.
Feeling: happy. Content. Lucky.