So, it seems like there will be a gang of us starting Pomroy on Monday. Some of you are shy and PM'ing me about it – some of you are right there in the Comments (love you!)
Here's what I propose – I'd like to put together a Fempower(R) coaching class to motivate you!
This is how we'll start…
If you've read my book
or or its workbook ("Companion Playbook")
, you know that one of the chapters is on choosing your 'Bond Girl name.' If you don't have the book, go to Amazon (linked to "my book" in the preceding sentence), click on "Look Inside" (it's at the top right of the book cover – takes a couple of seconds to show up so wait for it), then scroll forward to Chapter 3, and read the "Creating Yourself" section.
So.
If you're interested in doing a Fempower(R) workshop together, send your numbers from the previous blog post – your hip-to-waist ratio, and your waist-to-height ratio. Or just say if you're a pear, avocado, or apple, and if you're in the "over 0.50 danger zone."
Don't forget to send me your Bond Grrl name!!
I will then set up a conference call, and we will all call in (using your Bond Grrl name, naturally), and help motivate one another. In your submission, send a little about you and your life, your weight loss journey, etc.  to yourcardshark [at] gmail [dot] com. I will post them here in a private file before our Fempower(R) telephone workshop.
Now, mind you, I can't be sure that this program will work for you! I was just so SHOCKED that it worked for ME, starting about Day 9. I wish that circumstances hadn't been such that I went off it for the past 16 days while travelling.
More shocking was that my husband of decades mentioned that I had changed.
If you've been married for a while you sometimes wonder (with great love, of course) whether your partner sees You any more, or if "you" have become just a consolidation of the things that you do "around" him (or  her).
So that's what I'm suggesting. I'm willing to set up a Fempower(R) tele-workshop on this subject, so we can all help and motivate one another – because, ya know, misery loves company ;-) (JOKE! JOKE! You really won't be miserable on this eating plan, I swear!)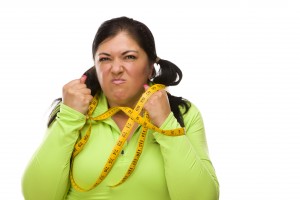 Love, Solitaire ;-)
P.S.: And for those of you who are PM'ers not commenters – get a gmail account that doesn't reflect your name (reflect your Bond Grrl name instead!!), then comment ;-) No one will know who you are. And, it's awesome for the other folks to see what's going on for you, what your frustrations are, etc. It's actually also really cathartic for you, too. (As this blog obviously indicates, for me!) I can certainly blog about what you're sending me, but it'd sure be easier if you did it ;-)