Hey grrrls!
 I am REALLY excited to post this! I just received "before and after" photographs from a Bond Grrl who read my book, and took Chapter 1 to heart!  This is the sort of thing that TOTALLY keeps me going! Any of ya'll out there reading the blog, or listening to the podcasts, that want to call or send these sorts of "testimonials," please please do.  It just makes my day, week, month!  Send to doubleohsandy[at]yahoo[dot]com (has to be written that was so nasty spammers don't steal the address) or call me at 206.350.3537.
 SO, here is ABG (Anonymous Bond Grrl)'s "before" photo.  Note that you can see the bed (behind the pile of stuff) and the lamp (in the right corner of the photo).  ABG said that she had been just piling up stuff for years in a not-so-big house — and she was inspired to dig "out from under."  So take a look at what she was dealing with….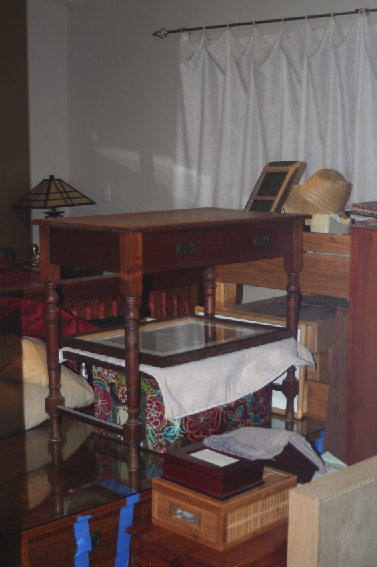 AND, here is ABG's after!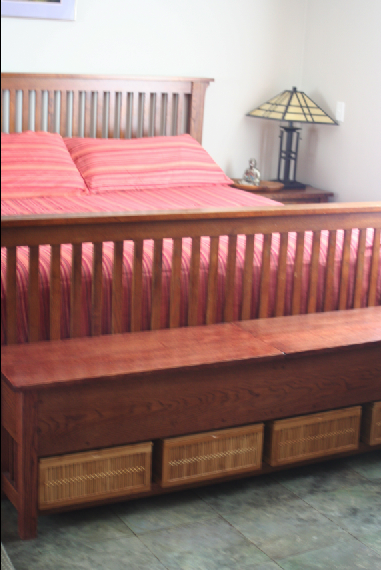 I know, "Get Out!" huh? How jazzed am I? Love to make a difference!