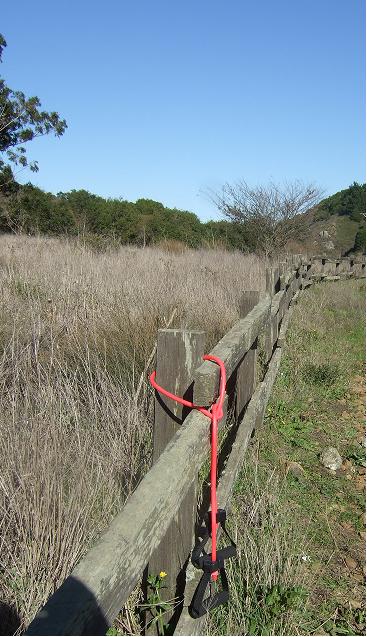 Today we were to do Strength Training (I think), and then do another Run/Walk combo for about 40 minutes (5 min/1 min). It was a "buddy run," and Paula, another lawyer I'd met at the Kickoff, and I met at Tennessee Valley.
Paula is an old hand at this – she actually did the Lavaman Triathlon with Team in Training last season. I HAD told her that I was a VERY slow runner, and she said that was OK. She generally paces at about 9 minutes – I'm at 14-1/2.
I got there a bit early, so I did the Strength Training before she arrived. What a gorgeous day! Here are a few photos of my strength training "set up" that I thought you might enjoy.
I'm not quite sure that I am on the right "page" with some of the workout stuff. I thought that the Strength Training was supposed to be yesterday, so I did it.  Then the email that listed the Run workout said at the end "And do the Strength workout." So I did it again. Hmmmmm. I will admit though, it was a lot more fun doing it outside, and then lying my mat on the grass to do the side bridges and stuff! I think doing it 2 days in a row is not right, though.
Paula got there after I'd finished the Strength workout, and off we went. She's great! She actually is originally from Atlanta, and has been here for a year and a half. She and her husband are both attorneys, and he was given a good gig out here in San Francisco. She really misses Atlanta though. I had to smile, since my husband wants to invest in the Atlanta area! Such great luck – my running buddy turns out to be FROM Atlanta!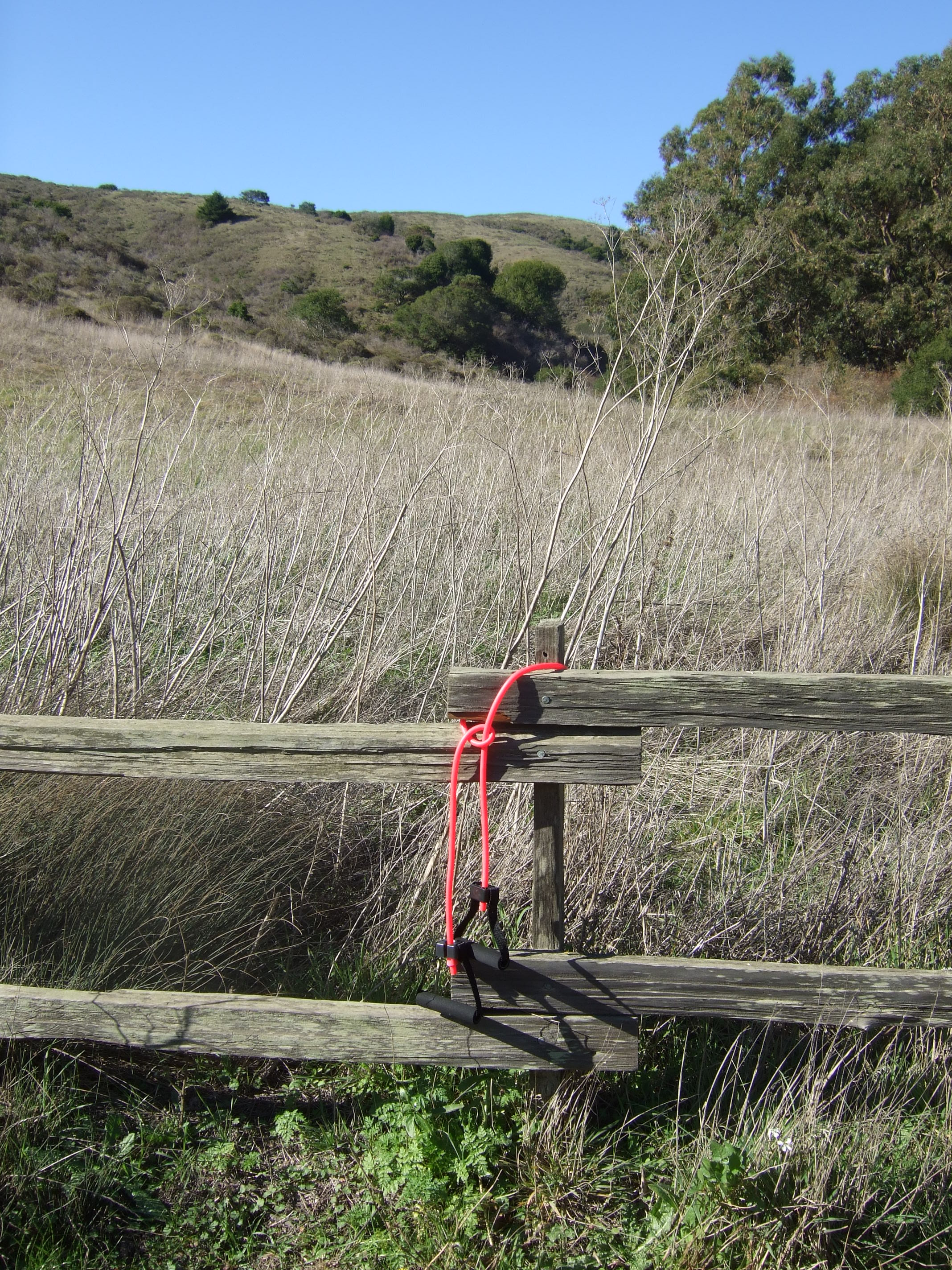 We ran from the parking lot, and I know she was really just "jogging" with me. We did the 5 minute/1 minute thing as best we could – we would get chatting, or I would get out of breath, and so we sort of did what we (I) could. The area is so pretty out in Tennessee Valley. We are so lucky to live in Marin! In fact, this morning I was out taking photographs for my adopted grandson Caleb's school when I took the dog on a hike – and that really brought into focus how gorgeous our area is.
We got down to the beach, and I had Paula snap a photo of me there. There are 2 ways to go 'down to the beach" at Tennessee Valley, the easy (flat) way, or the hard way. She asked if I wanted to do the easy way on the way out or the way back – stupidly, I picked on the way out. Oh Lord, when we got to that hill on the way back, I was really flagging! I got about 1/3 of the way up it and said I had to walk – she jogged next to me until I could catch my breath when we were back on the flats. She definitely was helping me with "Atta Girls"! Once we got over the top we ran a bit more, but I felt really out of gas. She let me walk definitely longer than a minute…I thought ( hoped?) that we were done, but NO! She said I had one more run left in me. We were already at the 40 minute mark, but we hadn't made it back to the parking lot – so I started shufflin' my feet again.
I saw a bench "approaching in the distance" and figured that is what I would aim for. I was not totally sure I would actually make it, but I had it as a goal. When we were probably about 50 yards away, Paula said, "How about we stop at the bench?" I must have been sending out heavy "BENCH BENCH BENCH" signals that she picked up on!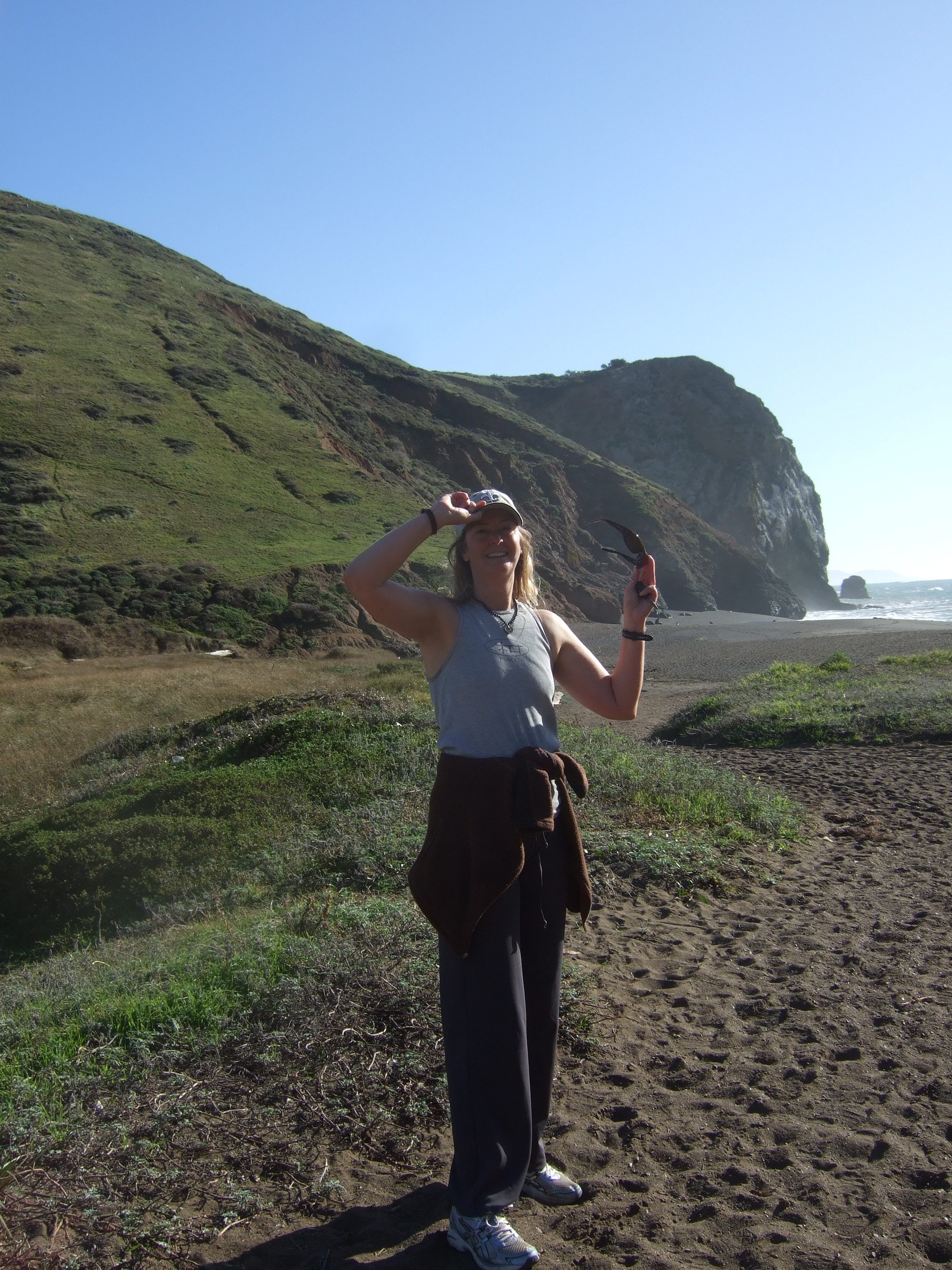 After the run, I actually was lucky enough to have a facial that my mom had given me as a present – what a perfect end to the day! I nearly fell into deep, snoring sleep right there on the table! I think that a day that includes a mile hill hike with the dog, an hour of strength training at pole dancing and then dancing, and then MORE Strength training and also Running is a bit much. As Coach Dave said, "More is NOT More!" I know that, though it's hard for me to figure out how to be sure I do what I'm "supposed" to do. I can't not walk the dog. I like going to pole class. I really liked the buddy run with Paula. I guess maybe combining the Run with the dog walk is the way to go – but then I lose the buddy part. Hmmmmm! It's all a process!
Now, it's like 6:30 p.m. and I'm ready for bed (smile). Ah yes, I remember what training is all about….