I'm considering getting involved in a company, and I'd like you to take a look at the following, and give me your opinion (CLICK HERE).
Yeah yeah, I know, it's "evil network marketing." Look – I'm still making a monthly passive cashflow income (doing nothing) with the last network marketing company I joined . . . it's just that this new venture strikes me as being really "important." I personally like network marketing. In fact, if you've read my book Passive Income 101
 you know (I hope!) that – as long as you are referring folks to something that you honestly believe in – network marketing is basically just getting paid for something you already do (like referring someone to a great restaurant or movie because you really like it – but in this case, you also get paid for helping people find that movie or restaurant).
Anyway – that's beside the point. Because it's a new company, right now to be a "consultant" is very inexpensive – that's why I personally signed up.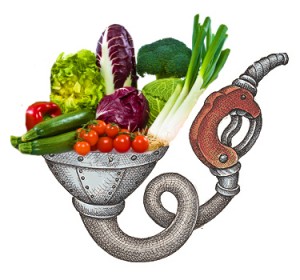 I've been interested in Health for a long, long time now. In fact, I'm sort of an unlicensed expert on it. You should see my walls – I have bookshelves upon bookshelves of mainly nutrition-related information.
A number of colleagues have tried to involve me in Health-related network marketing for some time, because they know this is my "hot button" area. The thing is, I have never found one that fits what I believe in. I don't believe in ingesting soy (ahoy, Monsanto!), vitamin pills, manufactured "food," etc. I eat vegetables and organic, pastured meats. I'm not going to take a potion, and you can't scare me into doing it, because I biohack myself, and if I need something, I add it organically and naturally.
What started me down this road? I like to be on the "forefront" of things (and usually I'm not!). Recently I read THIS ARTICLE, and it got me thinking.
If you don't want to read the whole thing, let me just give you a quote:
"The number of doctor-patient video consultations will nearly triple from this year to the next, from 5.7 million in 2014 to over 16 million in 2015, and will exceed 130 million in 2018," said Harry Wang, Director, Health & Mobile Product Research, Parks Associates.
Yup, then I went down the rabbit hole of a TED playlist called "Take Charge Of Your Healthcare" (especially the TED Talk by ePatient Dave).
When it comes to doctors, I happen to be "one of those lucky people" with fantastic insurance. However, more and more of my friends – and especially my entrepreneurial law clients – are not so lucky. So what happens if they get sick, or need a prescription? If they have to go to an emergency room, it's so expensive it's nauseating. Also under Obamacare, if you are not insured and you go to try to get help, you're going to pay a penalty.
I am a Kaiser patient, and all my interactions with my doctors in the past two years – except my once-a-year GYN visit – have been via email. Questions and tweaks to my thyroid meds, questions about things going on with me, getting an antibiotic prescription, etc. So right now, I feel like I kinda have the sort of health care that MDGlobal is offering. You know what? I love it!
We all know that hospitals and doctors' offices are immensely "germy" places. (Hey! There are sick people there! ;-) ) So not having to go to one sounds like a great idea. MDGlobal lists lots of common conditions treated, including weight management, erectile dysfunction, high blood pressure, diabetes, etc. Prescriptions include the whole gamut – from Antibiotics through Viagra to Zithromax. All the doctors are licensed in the United States.
If you're in a car accident and have to go to an emergency room to get sewn up, it's not gunna help you. Obviously. But that's not what most of us use our doctors for – or wish we could use doctors for. It's your child's fever at 3 a.m. Or a cough that won't go away. Or a cut that won't heal. Or a prescription you had when you were insured that's run out – and there's no way to re-fill it.
As I understand it, this is how it works: Your family (the whole family, including kids in college, etc.) pays $19.95 per month to have access to the system. If you need to receive any of the concierge medical services/speak to a doctor, you can do it 24/7/365 via an app or on your computer – in audio or video teleconference – and that "visit" is $35. (Since my current co-pay to see a doctor is now $20 and I'd have to drive to the doctor's office and sit there with all the other folks suffering from God knows what, I think this is pretty affordable. What do YOU think?) A "triage" person takes your call or email, and then a doctor calls you back within three hours.
So, here's my questions to you:
*Would you be willing to look at THIS LINK and tell me what you think about it? What are your reservations?
*Who do you think this service could be helpful for?
*What questions do you think people would ask about this service?
Yes, I really do want to know ;-)