Well, first of all, if you don't know who Krissy Mae Cagney is, watch this. (Even if you DO know… watch this ;-) )

I "discovered" Krissy Mae Cagney via her interview on Girls Gone WOD Podcast. Then, Claire of GGW posted that KMC's books were half off for Black Friday, so I picked up her book "Flexible Dieting" and her 12-week training program, "Sexy Sculpt."
Claire and I actually decided that we'd give Sexy Sculpt a try. We texted on Sunday about it, and started Monday (December 1st). Claire had "done the math," and starting now basically means that we will be done just about when the Crossfit Open starts. We also realized how much better it always is to do a program with someone else – even though Claire's in Denver and I'm in the San Francisco area, just having someone to "check in with" makes it all a lot easier to stick with.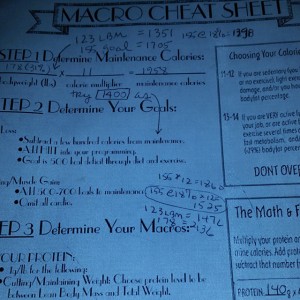 I started with the Flexible Dieting book, and figured out my "macros" through that. This book definitely nails the whole "macro" thing and if you are interested at all in following a macro or "Zone"-type eating program, I would strongly recommend you pick this up. Because I am over 50, have metabolic damage, and have a body fat percentage of 31% even after everything I have done to budge it, I chose a multiplier of 11.1; however, after reading Sexy Sculpt, I re-calculated my multiplier to 12.
Whatsa Macro?
You really need to get the "Flexible Dieting" book, but in very general terms, "macros" stand for "macronutrients" (e.g., protein, fat, carbs). You need to take in a certain number of grams of each macronutrient daily to just survive – if you're working out, or want to lose or gain weight, you need to know your "base" number, then tweak from there.
Whatsa Multiplier?
I mentioned you really gotta get the book, right? Once you have your weight and your body fat percentage, you use a "calorie multiplier" to figure out the amount of each macro you need daily. the multipliers run from 11 (if you are older, have metabolic damage, don't really exercise, or have body fat over 29%) through 14 (if you're super active, exercise all the time, have a fast metabolism, are young, or have a low body fat percentage).
What you multiply by the multiplier is the first number you have to choose. You can:
1. Just multiply it by your current weight, and get a number for your "maintenance calories."
2. If you know your body fat percentage, you can subtract that percentage of your current weight, leaving your "lean body mass," and multiply the multiplier by that to get the maintenance calories needed for that lean body mass.
3. If you have a goal weight, you can use that, to give you the calories that you will need at that weight, to maintain that weight. And, lastly,
4. If you have a goal weight and a goal body fat percentage, you can do that math, giving you the calories that you will need to maintain your lean body mass at your goal weight and body fat percentage.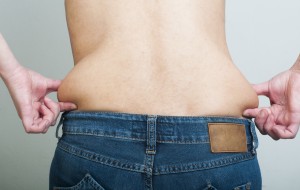 As I have discussed before, I'm not at my slimmest currently. My hormones are also all messed up, which my doctor ascribes to my doing a boatload of endurance events back to back for a year. (I blogged about this in my last post.)
My maintenance calories – using 11 as my multiplier given all of the "reasons to use 11" were:
1. 1958
2. 1351
3. 1705
4. 1398
After figuring this all out, I read the Sexy Sculpt book – in which KMC states there is "no way" that you should be doing this program on a multiplier that's less than 12-ish. I figured that I'm doing the program, but I also have all the other "11 issues," so I re-did my maintenance calories based on using a 12 multiplier, which gave me:
1. 2136
2. 1476
3. 1860
4. 1525
I decided to use the 1525 calories as my marker for figuring out my macros. (That is my goal weight times my goal fat percentage.) Now, from here, you figure out how many grams/calories of protein, fat, and carbohydrates you need a day. (Go get the book…HERE is the link again. You're welcome.) So I did that, and re-introduced myself to MyFitnessPal.com. I really hate weighing and measuring and logging, but what the Heck, I'm doing it with the workouts, might as well just suck it up. I also found, then recharged, my BodyBugg. Now, many of you probably use FitBits – which I find a little odd, frankly. BodyBugg keeps track of your heartrate, perceived exertion, steps, sleep/sleep quality, etc. FitBit does…steps. Oh okay and logs your sleep time, if you remember to click it twice and turn around and click your heels or whatever you do. Yes, FitBit is nicer looking, but I'll take all the information over a fancy bracelet any day. So I re-upped my BodyMedia account, linked my BodyBugg to MyFitnessPal.com, and I was ready.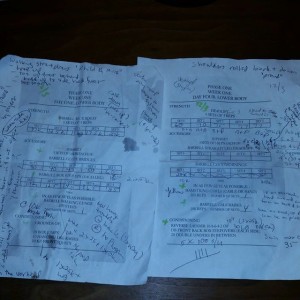 As I think I mentioned in the previous post, I'm currently having our programming director, Coach Bo, program WODs for me specially, that take out the MetCon portion, but still "track" the programming for the day. (Yes, I know I wrote about this in the last blog because I explained what a MetCon was.) So I got myself all industrious, and "matched up" the WODs from the "Bo-gramming" to the KMC WODs. Basically what that entails is just adding the KMC Sexy Sculpt WODs to the Bo-gramming, because the former is a lot more involved than the latter.
Um, yeah, so, the photo here is what that looks like. It's the WODs from the Sexy Sculpt (HERE is the link to the book again! Oh and NO I do not get paid anything or get anything free for recommending it), with the Bogramming added, plus the pre-stretching and post-mobility added from my fascia guy and my mobility guy. (Claire asked if that stain was blood. Naw, just tears. Big honkin' tears.)
So far, it's actually been a blast to do the workouts "with" Claire. We both started with Day One/Lower Body (barbell back squat, barbell glute bridges, etc.) and then, as is allowed in the program, moved today to Day Four/Lower Body (deadlift, good mornings, calf raises, etc.) I did this because it matched my Bogramming better – though our legs are so sore we are having "functional fitness issues" in things like, oh, getting up from the toilet (laugh – TMI!). Tomorrow we're doing Upper Pull (bentover row, lat pulldowns, cleans, etc.) and then Friday we'll do Upper Push (overhead strict press, bench press, push ups, etc.)
The Sexy Sculpt program is 4 days, though you get "extra credit" for doing other things on the other days. I'm doing just "Bo-gramming" on one day (as I do Crossfit 5 days), and then hopefully hiking or something like that one other day.
So far so good.
Wanna Join?
Claire and I are just 2 workouts into the Sexy Sculpt program – if you're looking for something to do to really attack your weight issues, body fat issues, strength issues, or what-ev-ah, why don't you join us? Get the book, give it a read, and if you're interested, leave me a Comment and maybe I will start up a Facebook group or some such.
I just wish it wasn't called "Sexy Sculpt." Beh. Claire and I are calling it "The Black Iron Workout" because that's KMC's gym and sounds less '80s Jane Fonda.
Go get the books!