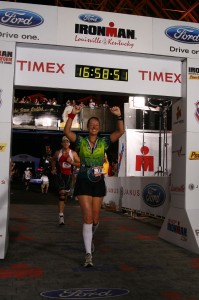 I'm Sandy Shepard, Lifestyle Trainer and Founder of the Fempowerment Lifestyle Training Academy. I am a certified Mastermind coach. My mission is to empower women to live their best life, their way, every day.
Fempowerment is the primal strength of being a woman, that, by definition, only women can embody. Being "Fempowered" is about being in harmony with, and empowered by, your inner authentic female self ― being charming, of service, indispensable, resilient, graceful, chic, sexually confident, ageless, and self-aware. And most assuredly not being a man (but understanding what makes them tick).
What Am I Up To These Days?
Crossfit. Passive Income Vehicles. Still doin' law. Waiting for the next Bond film. And, a friend of mine and I are going to try to get onto The Amazing Race. If you're curious, go ahead, read the blog!
How To Flex Your Fempowerment:
*  Read Fempowerment: A Guide To Unleashing Your Inner Bond Girl or the Companion Playbook
*  Read my latest book (for high schoolers): Passive Income 101: a story of paying for college without selling your soul
*  Listen to the free Be a Bond Girl Podcast or exclusive content for VIP members – to be updated before the end of 2014, I swear!
*  Be inspired by Testimonials from fellow Bond Girls in training
Kudos for Fempowerment: A Guide To Unleashing Your Inner Bond Girl
". . . I recently enjoyed the book Eat, Pray, Love. Sandy's book details similar lessons, but gives practical steps for any woman to follow and embody without giving up her job and home, then traveling abroad for a year!  . . ."     (read full quote here)

"Just call me M," Marin County, CA