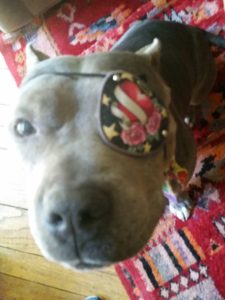 My angel & devil working overtime…
So, yesterday, I went to the Farmer's Market, did Pelo, got together with a friend I haven't seen in forever for an hour-long hill hike with my dog, and then I said that I'd convinced my bff Moddie to join me at yoga . . . so I'd be sure to go to yoga.
Nope.
I gave her the choice of coming over and drinking wine on our veranda and catching up and snuggling with the dog, or going to hot yoga.
. . . Devil . . .
I've written about her before – we applied to the Amazing Race together (twice – once in video, once in person). She and I have done weight-loss-related challenges before, and so I had her re-do my Before photos for Fitera. Then, I actually had her put on one of my bikinis, and I took her photos and told her to go join Fitera!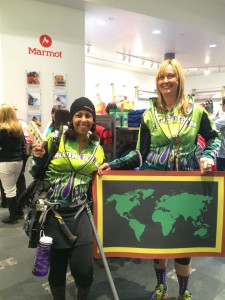 . . .Angel . . .
Fitera also wants you to do a one-or-so minute "Before" video. I took one, but I am going to do what I did for our Amazing Race video – I'm going to cut in some photos of where I want to be, weight wise – photos of myself 10 years ago. It will be motivating for me to go back through those photos, and show that "just a few years ago," I was where I want to be.
SO, you probably want to see those photos, huh?
If you've been following this blog for a while, I hope that you will say – "Hey! You look better than some of the photos that you've posted before!" And I'd tend to agree with you. I had some good success with the Haylie Pomroy program. But that was just ten pounds – and there wasn't any community support, so I totally fell back off the wagon. I have 30 pounds to lose.
Anyway – here they are: