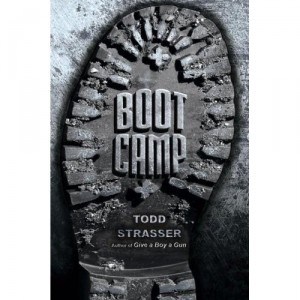 Wow, I haven't posted in a while. The Sunday after the swim workout with Sedonia, H and I did a 45 mile "figure 8" from Adobe Creek Golf Course, down to Sears Point Raceway, back to the Golf Course, then out Adobe Road to Penngrove, out Petaluma Hill Road to Santa Rosa, then back (actually via McDowell because the end of Adobe Road with no shoulders was WAY TOO SCARY). Until we got to Penngrove, surprisingly, H was WAY far behind me. He says that it's getting to the point where he can't keep up. I'm not totally sure that's true, I think it's because I have the Tunes in my Camelbak and he doesn't. (smile) After we got back, while he took care of the bikes, I actually just changed my shoes and started out around the subdivisions surrounding the golf course for the 40 minute run. I felt great – !! – I could have run for longer. The 45 mile bike was REALLY REALLY LONG though – I was SO FREAKIN' GLAD to get off that bike. H had a gin and tonic at the club bar waiting on me for the run (smile). That was our Valentine's Day!
The Monday after Val's Day he had off from work, and so we actually had fun going into the city. I introduced him to Sports Basement (as with my first time there, he was basically overwhelmed). I brought my $20 coupon with me (thanks Kristie! Thanks Sports Basement!), and bought a new pair of non-smoke swim goggles. I am IN LOVE WITH THEM – Blue Seventy brand, "Siren" style – in fact, yesterday I went back and got another pair in smoke to replace my Tyrs, now that I know that these fit SO MUCH better. I also bought a "sports belt" – not sure I love it. After Sports Basement, we went for a long walk along the water and up into Chestnut and checked out some stores, then went out for wine and chocolate on a coupon H had gotten from Groupon.com. Great fun.
Can't remember quite what else I did this week. I am pretty sure that Tuesday was a Spin/Swim – yes, I am sure it was – I got the Spin in, but then had a doctor's appointment and so "only" got an hour of the Swim in. Wednesday was running the hills – I did the "rolling hill repeats" behind Sun Valley Market/California Street by my house (e.g., they roll up and down, so I just did 6 of them or 3 round trips, instead of doing an up, then walk back as the schedule said). I did them in the total dark because H's daughter showed up and basically caged me in the house all day with the screaming and yelling and abuse (he wasn't home – she finally left around 5:00 p.m.). I hated it. Thursday was 3250 yards Swim. It was fun because it included a LOT of drills. I actually remembered the right piece of paper with the workout on it (that was the problem too on Tuesday – I brought the SPIN workout out to the pool – duh), and cranked it out.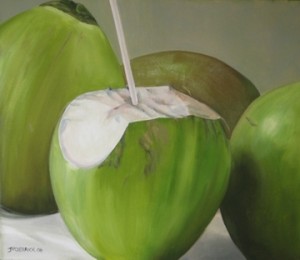 Thursday night I went to an endurance athlete seminar that was completely fascinating and has me researching Coconut Water as an electrolyte replacer.  Today no workout, tomorrow starts BOOT CAMP. And if you want to know what that is, I'm piecing in the email here from our Coach. Saying I am petrified is putting it mildly. Hopefully Coach Mike has a wetsuit for me – I love my team – Louisville doesn't let you wear one, so the coaches tried to find me one because obviously I'm not in the market for one. Coach Mike did have one for me to try that Iron Mel brought to me (from the team workout I couldn't make), but the gal it belongs to is obviously more Lilliput than Gulliver and I couldn't even approach getting it on. (I tried.)
The emails say to show up basically with a wetsuit, 12 caps, booties, gloves, ultra-ultra….I will be holding my surfing shortie and looking longingly into Coach Mike's ever-helpful Mini trunk for something to keep me going. SO, here are the directions – freakin wish me LUCK, pals!
Day 1 info –
Directions: [I cut this out. Suffice it to say, it's a loooong drive for us to get there. So we are leaving at 5:00 am. Shoot me now.] 
SWIM – (8:30AM – 9:30AM)Come prepared to be IN THE WATER at 8:30AM. The Park entry fee will be collected by a park employee at the Kiosk. Be prepared to pay $6 per car and an additional fee for boats if you are bringing a support watercraft.
 We will have two groups swimming. For those athletes who are not accustomed to open water swimming and would like a coached session on open water basics we will be offering a small group swim at the Swim Beach. The remainder of the team will be swimming in the open lake from the boat launch.  
BIKE – (10:00AM – 1:00PM) Bring your bike and road riding gear. We will be riding on the road the entire time. Our route will take us back down out of the park and into the Livermore Valley. This route will include a mixture of rolling hills and one long climb of 4.5 miles. The entire route is 33 miles. There will be a time cutoff enforced at the base of the big climb (Mile 13 within 1 hour) to ensure the team stays together for the remainder of the workout. There will be a SAG stop at mile 13 and one at approximately mile 25. The route can be viewed here: http://www.mapmyride.com/route/us/ca/livermore/647126629805532446
 RUN – (1:00PM-2:00PM) The run course will follow the rolling East Shore Trail along the lake. It will include fire roads and some single track trails. This will be a timed out and back (30 minutes out & turn Around)
 Stretch – 2:00PM – 2:45PM After all that working out, you will need to stretch before you get into the car for the ride home. Coach Doug will lead the group in a stretch session designed to keep you from cramping up and feeling sore tomorrow. If you have a foam roller – bring it with you. There will be a stretching/foam roller session also.
 Day 2 info – 8:00 am in the water! Please arrive early to set up your bike trainer on the pool deck. [Note: I think this means we have to get going at like 4:45 a.m. Seriously now.]
Meeting at Gunderson High School in San Jose
 Come prepared to Swim, Bike (Road & Spin), Run and stretch for approximately 6-7 hours.
 Bring your bikes, gear bags and bike trainers to the pool deck. There's nice large area where will set up our bikes/trainers. We will be in the pool first then on the bikes for a nice bike ride of about 17 miles. There are two hills on this course but nothing like Pig Farm. Well, maybe a little steep but not too bad.
 After the bike ride we'll transition to a run on the bike path. This will be a 1 hour run with some strength included. there is a park we'll run to that has bathrooms and water. Be sure to bring with you any additional hydration/nutrition for this run.
 Following the run we'll be on the bike trainers then onto the track then back on the bike trainers then back on the track. Yep – 2 sessions of bike trainers/track.
 Finally – we'll get back in the pool for a recovery swim workout. Be sure to bring an extra towel and a extra swim suit if you don't like getting back into a wet one.
 Last note – there is no scheduled lunch break. Just as on Ironman race day – there is no 30 minute break for lunch. Plan to bring the nutrition/hydration you will need for a 6-7 hour workout on both days.
 Remember to arrive by 7:30 am on Sunday to set up your gear.
 Going long for a cure, going to boot camp!