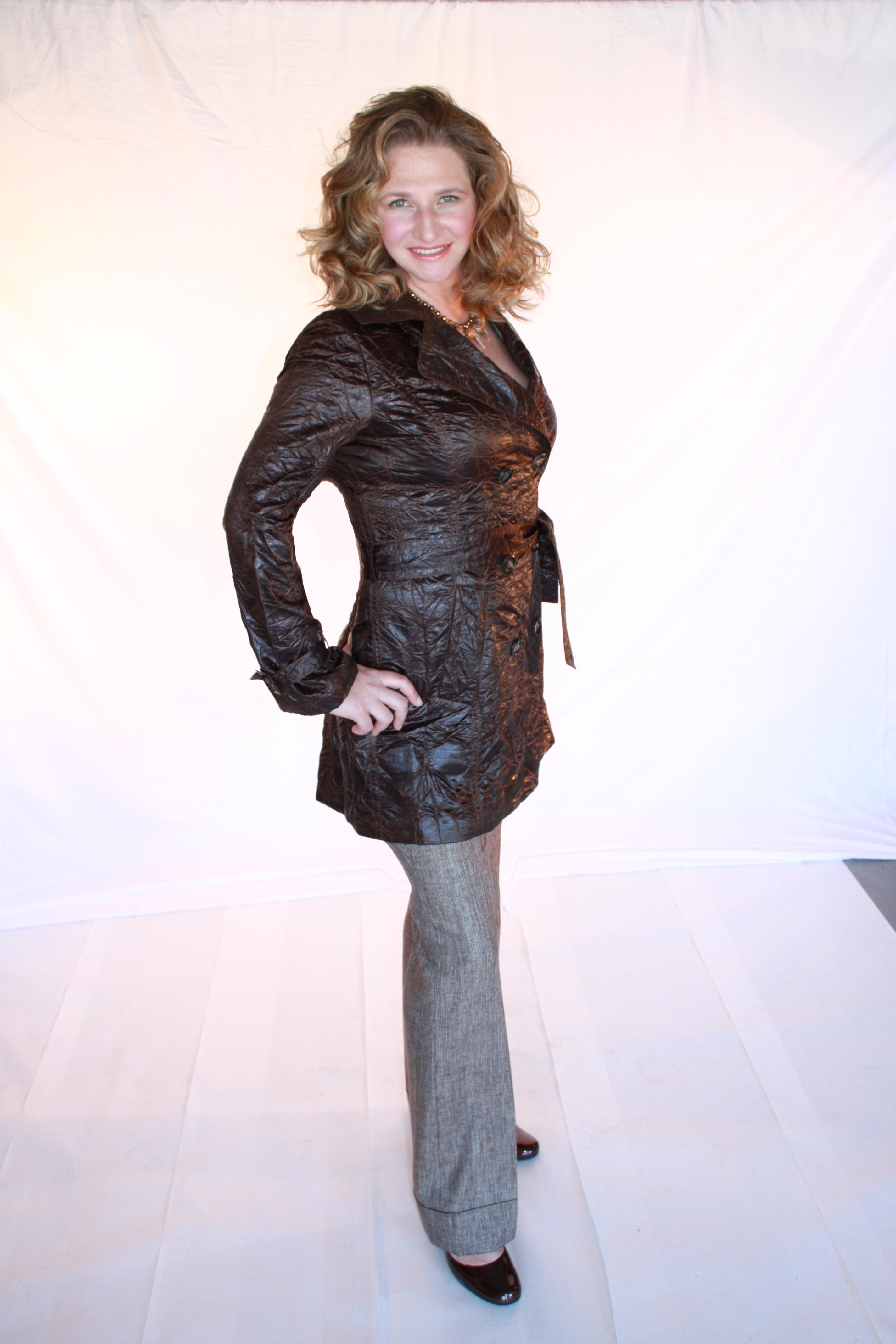 Hey! Today, we have a telephone interview with Bianca Stark-Falcone, a certified image consultant from Well Dressed. Bianca and I had a lot of fun, and she explained how you can get to your "core" Bond Grrl best with your own unique Style Recipe!
In the podcast, you will hear me mention a non-profit that takes your undergarments and gets them to women who need them – that company is Bosom Buddy Bra Recycling. Elaine Mitchell is an amazing woman, and I think we should do anything that we can to help her with her mission! I actually wrote about both Bianca and Elaine a while back!
Finally,  here are the Tips that we talked about in the podcast. I worked on it this past weekend; just going through these simple steps can make you feel so much more relaxed about what you have, who you are, and what you can do in $ Tested Times. Don't forget about having a Clothes Trade Party, too! I'm planning one for October!
Ten Tips to Updating your Style on a Budget
1.  Clear the closet Clutter: only keep what you love, looks fabulous and fits great.  Let go of outdated pieces they bring you and your entire wardrobe down.
2.  Examine, try on and decide on each piece: clean it up, iron, de-lint, and de-snag.   A few pristine pieces are superior to a closet full of threadbare items.
3.  Small Changes, Big Reward:  New buttons, altered fit, and the tweak of a collar or hem can dramatically change a garment.  Refreshing what you already own can be a great alternative to buying new things.
4.  Plan, Plan, Plan!: create a list after your wardrobe inventory, you'll know exactly what you need and won't be as tempted to spend frivolously!
5.  Upgrade with quality: upgrade your entire look with a printed skirt, a structured blouse, or a show piece jacket.
6.  Accessorize!:  an animal skin bag, a wide belt or a bright colored pump are the key to polishing your look and creating individual style.
7.  Trust your eye: Invest in superior material and a perfect fit, not name brands.
8.  Experiment with Mix and Match: Play with combining your investment pieces with your budget pieces to create new looks.
9.  Streamline your color pallet: so it is easy to create a number of great looks with only a few good pieces.
10.  Impeccable Grooming: nails, hair, and skin is essential to a polished look and only costs some extra effort!
Finally, here is Bianca's book – If you click on the photo, it should take you right to her website! To listen to the podcast, click below, and let me know what you think!
Podcast: Play in new window | Download (Duration: 40:00 — 36.6MB)