Jobs Where Women Are Making Their Mark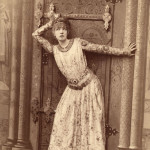 Business is a man's world, or so they say. Over the last 50 years, however, more and more women have joined the work force – in fact, some of you may not even remember a time when your Mom, or wife, or sister, didn't work! And while the "fairer sex" (we are, aren't we??) can sometimes have issues with finding a foothold in many industries, there are still several professions that are decidedly dominated by the (un-distressed) damsels. Careers such as dental hygienists, school teacher, and human resources manager are ones where women looking to make a living can do so without dealing with the sometimes unintentional sexual biases of men in the same capacity as some other fields.
Read on for more information about jobs where women are making their mark.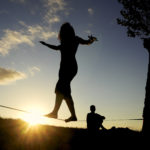 Child care services
More than 90% of all child care services workers are female. This includes caregivers, preschool teachers, and tutors. Often, these are moms looking for a full- or part-time position with flexible hours that allow them to care for their own children. However, child care facility directors are often required to have a degree in early childhood education and can bring in a salary of more than $50,000 a year.
Veterinarian
Love animals? Did you know that 80% of veterinarians and veterinary clinic workers in the United States are women!? With a projected 9% growth through 2024, veterinarians are in high demand – and rightfully so! Veterinarians are required to hold a doctorate in veterinary medicine and also to maintain up-to-date state licensure. With an annual salary inching toward $90,000, this is an exceptional career for women across the country.
Social services
Social workers bring home an average of $45,500 per year by helping people solve and cope with problems. Social workers can work in a number of different settings, including hospitals, schools, health clinics, and in private practice. Most positions require a bachelor's degree in the field; clinical social workers must hold at least a Masters and complete a two-year stint in a supervised setting. Over the next decade, demand for social workers is expected to rise by 12%.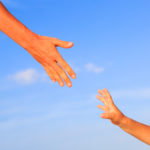 Education
Walk into any school in the country and it is very clear that most – 81.8% to be exact – teachers are women. This is true in both the public and private sectors. Being a teacher requires dedication and patience. However, given that most teachers receive at least part of the summer off, the average salary of around $55,000 a year is a respectable sum. Another benefit of a career in education is having the opportunity to touch thousands of lives and have a real impact on the children who need it most. We can all credit a teacher somewhere in our 'back story' with quite literally making us who we are.
Accountant
Earning a bachelor's degree in accounting can lead to a $65,000 per year or more income, with lots of job security. While you will need to pass the dreaded CPA exam (similar to the Bar Exam for lawyers, where few pass on their first try), CPAs are in demand and have a projected job growth of 11% in the near future. Accountants are experts in money management and help businesses and individuals balance books and remain IRS-compliant the entire year.
Employment services
Employment service professionals, especially human resource managers, are nearly the highest paid "pink collar" work group. Human resource managers rake in an impressive $102,000 a year with a four year degree, though a Master's is preferred in some industries. Women, being natural multitaskers, excel in human resources, where they may be responsible for handling everything from job interviews to benefits coordination.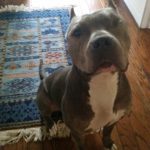 Law
Although only 11% of police officers are women, 54% of public and private practice lawyers are female (including, of course, yours truly!). Beating out human resource managers with a yearly salary of nearly $115,000, lawyers are required to hold a law degree and to satisfactorily complete that pesky Bar Examination in any state in which they will practice.
The Department of Labor offers more in-depth information about female-dominated occupations as well as median weekly earnings here.
===========================
Another fantastic article drafted by our correspondent, Jennifer Scott, at SpiritFinder.Org!