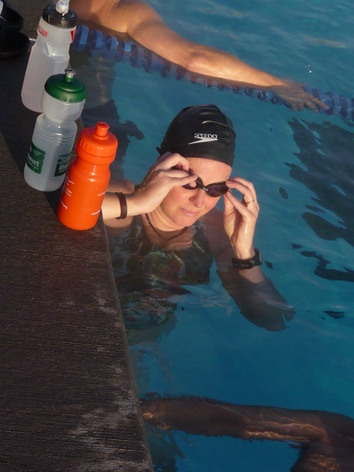 The workout for today is a Swim, then a Spin. Got up this morning to do the Swim early, then realized that at 7:30 a.m., the JCC would probably be teaming with folks trying to get a workout in before going to work. So I did some work – rebooting my computer 52,000 times as I went (more on that later) – and headed out at about 9:00.
I had to park in the "alternate" parking lot, which filled me with trepidation. I loathe swimming when there are a ton of folks in the lane. I "Iron'd Up" and headed on in – and holy cats was the locker room full! I have never seen so many people in there. I was lucky enough to snag a towel and a locker and headed out and . . . thank goodness! My "strategy" paid off – there were only about 1/2 dozen people in the pool, so I was actually able to get my favorite lane all to myself.
The workout was:
300 EZ Warmup then
3 x( 3x 50) Drills – Made up of:  3 x (25 Kick, 25 swim back) ; 3 x (25 "catch up" 25 swim back), then 3 x (25 Scull, 25 swim back).
I am not a big fan of the "Catch Up" drill. For the Kick drill, I just kick lying on my back while running one hand down the lane divider so I don't roam all over the lane; the Scull is kind of fun to practice "feeling" the water (imagine basically a breast stroke armstroke, where you are concentrating on "catching and pushing" the water). The "Catch Up" involves putting one hand straight out, and doing the freestyle stroke with the other hand "into" that hand (e.g., tapping it), then letting  the other hand stroke, and repeating that. I think I LEARN a lot every time I do it – it really makes you pay attention to the stroke of each single arm, each single time. But breathing is a b*tch for some reason, so it's not my fav.
Next, Breathing Drills. We had to do a 50 (2 lengths) breathing every 9 strokes, then a 100 breathing every 7, a 150 breathing every 5, a 200 breathing every 3, then a 250 breathing first 3, then 5, then 7, then 9 each length. I did OK on the "breathing every 9 strokes" set – maybe because I was fresh. The "breathing every 7" for some reason didn't work that well. I got to the 75 and had to actually stop in the middle of the lane, and breathe for a bit. It was odd. Breathing every 5 was fine, as was breathing every 3. The 3-5-7-9 was okay, though it taxed my "mathematical capabilities" to keep track of the laps for the 250 AND which "set of breaths" I was on! It became a bit meditative actually. Well, meditative if you take into account that every time I would get to the 7 or the 9 I was cursing and blowing. Kind of "truck driver meditative." (No offense, Jim, if you're reading this (smile!))
I have had a bit of a Fear Factor thing going in the water for a few sessions. I think it was brought on by doing "lane crowding" drills a few weeks ago. Last night at Book Club, I was talking with Dr. Gayle about the whole thing – she does at least 2 Ironmans a year, and in fact is now winning money in her age group. I mentioned that my worst experience was one of my last – a "fun" triathlon in Tiburon. She mentioned she had done the same tri with her two sons recently, and it FREAKED her out! She felt a bit like being in a crowded mall at Christmas and suddenly losing track of her kids. I smiled at that.
I digress, but that's how I am – Book Club was interesting last night in fact. We met to discuss Faith and Treason, a book about the Gunpowder Plot/Guy Fawkes, but wound up spending a fair bit of time on – Me. Two of the gals are real ath-uh-letes and can't even IMAGINE spending a DAY not doing something athletic – a few others are "mildly athletic" and then one of the other gals and I were basically in agreement that if we could just read books and cook as our form of athletics we would be VERY HAPPY indeed. Funny conversation. The athletes definitely couldn't fathom anyone who would not WANT to "get moving" every single day, so they cheerily wanted to accompany me in training whenever I wanted. It's hard to say "no" when folks are so excited to "help" – but (in case you haven't figured this out yet) I am not a pleasant person when I'm training. This path to the Ironman for me is to show myself, and my coaching clients, that completely Unattainable Dreams can be made into Attainable Goals by following particular steps. When I was doing triathlons in my 20s, it was to train to get into the Marines (and I attained that Goal). This time, it's to jump into the deep, cold water all at once and just get on with it, as suggested in Younger Next Year.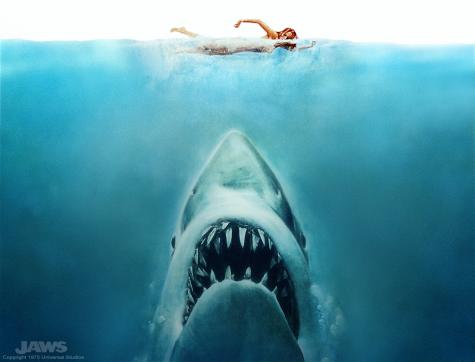 Back to that Fear Factor. Honestly – I should never EVER have seen Jaws when I was 12 – but that's a whole different story. Talk about scarred. So last night, I discussed this with my best friend and hypnotherapist, Sue Bird. Sue is an amazing hypnotherapist. You can go back to some podcasts last year on this website if you like, in fact, where she graciously did 3 recordings for listeners to download for free – for folks who want to get Rid Of the crap in their lives and Get On With greatness. (In fact, I should probably re-download them myself!) After talking out the Fear Factor with her, she said that she would do a CD for me, addressing the issue. She does a lot of swimming herself (she's a recordholder and swam competitively for years), and so she had a lot of ideas. Swimming today, I had to think about what would work for me. She had mentioned something like a Force Field surrounding me – that worked so long as it didn't "surround" my arms and my head. As I got to puzzling over it more, I realized that the Force Field that I like looks suspiciously like my first Quintana Roo wetsuit! (laugh!) This made me wonder if the Fear Factor thing actually started not when we did the lane crowding drills, but when I was told that it's likely we will not be able to wear wetsuits in Louisville. My old Quintana Roo wetsuit is long gone (gone with my svelte 26-year-old bod), but I have a surfer wetsuit that works fine . . . I just like the buoyancy a wetsuit gives. So yes, I am going to have Sue do that CD – but I also need to start putting out little offerings to the Kentucky Weather Gods and Goddesses that we can wear wetsuits in the race!
OK, enough theorizing there . . .
The final part of the workout (you thought I'd forgotten, huh?) was a 300 yard Swim, breathing "regularly," at our race pace. That went fine. It was actually pretty nice today (it's been in the 40s – today it's drizzly but in the 60s) so I didn't rue getting out of the water.
Changed, went downstairs, and discovered I only had a few bucks – the gal in the Cafe graciously comp'd me a hard boiled egg to my coffee and pumpkin nut bread. Yes, I am still "treating" myself over getting workouts done. I told her that she'd done her Mitzvah for the day!
Treats. That's the thing. I keep getting notes from friends (or sidelong glances). They either think I must be "a stick" because of the training (these are the ones who don't live nearby), or they don't actually BELIEVE that I'm DOING all the training (these are the ones who actually can see my body). I am heavier than I've ever been in my life. And it's ugly, dimply, "omentum and butt and thighs and jowls" fat. The kind where you button your jeans and have to lug the stomach out and over the waistband. Sure, I know how I 'got this way' – eating too much, drinking too much, and exercising not at all. I just don't like it. Every other time in my life that I've "gotten ath-uh-letic" I have been able, in a few weeks, to slim all that stuff off. Not now. I can most assuredly see that my metabolism Ain't What She Used To Be. Just seeing photos of myself actually makes me depressed and weepy. My teammates don't know what I "should" look like, so they give me the old "you are TOTALLY still slim, shut up" thing. I guess I should post some photos of what I "really" look like – so that people can see the difference. Where I want to be back to. But it's not happening fast – I don't see anything in fact, and I'm in Week 10. My Facebook and geographically disparate friends don't believe it – but then, they haven't seen me lately, either. 40 pounds is 40 pounds. H and I are going to Carmel for a week next week – then I'm just, sadly, going to have to put us on an Eating Plan. We really don't want to do it – but he's the one who came up with it. He sees how much exercise I'm doing, and that it's not making a difference – in large part because we eat and drink on his schedule (late, rich, large portions, and with wine). I don't want to stop doing that – but something's gotta give. Though my teammates say 'You're still slim,' my body knows it's lugging around 40 pounds that it doesn't know what to deal with. And that really REALLY shows on things like the Bike and the Run. Just for grins, next time you're at the grocery store, go and look for one of those sacks of potatoes or of apples. They usually come in 5 pound, 10 pound, sometimes you can get bigger ones if you go to the country stores. But take a look – and then do the math. It's a LOT OF WEIGHT. And my body doesn't know what to do with it – and I'm not helping it, by continuing to eat on H's schedule and making what he likes to eat (and drink).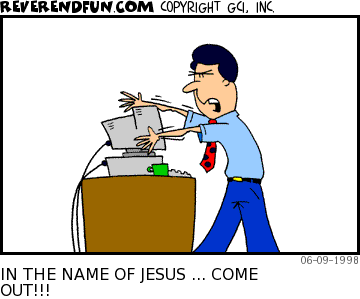 Finally – so – the computer. It's freakin' possessed. Last night after lamenting my umpteenth re-boot, a client told me to hold a rock in one hand because it would "absorb the energy" or something along those lines. I was at my wit's end, so I did it. And added a very nice caramel-colored pyramid-shaped crystal, right next to the Power button – to boot. (As it were.) It worked. I did what I had to do last night, and then H ran a big disc cleanup, magic whoo-haa thing all night after I went to bed. This morning – it worked for a bit, then busted again. I went Swimming, came back, still busted (and I was supposed to do an interview for my podcast today. ARGH!) I put a note on Facebook about it, and a Facebook friend said, "What about the rock and the crystal?" So I went back to H's desk, and retrieved them from where he had worked on the computer last night – and put them back on.
And it's working just fine now. Figures, eh?
Time to get down into the garage, and do the hour-long Bike Trainer workout. 15 minute warmup, 9 x (5 minutes HARD/2 minutes EASY), 15 minute cooldown. Laters!