Sandy Shepard, a.k.a. "Solitaire"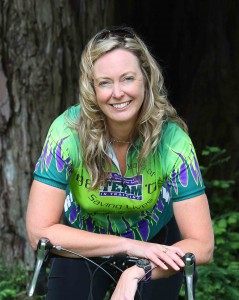 Sandy Shepard is the quintessential Bond Girl, living a passionate life while being of service to herself, her 'James' and women everywhere.
Sandy was an accomplished woman who lost everything in her thirties ― $, career, relationship, home. After righting the ship, she designed seminars to help other women to do the same and obtain their desired lifestyles. Sandy used her own experiences along her Path to Passion™ to help her Lifestyle Training devotees pick themselves up by their own stiletto straps to uncover their authentic selves then live their best lives, their way. They in turn encouraged her to write her book, which is a Best Grrlfriend's Guide to being empowered by your femininity  ― from talk, walk and wardrobe to career, money, sex and relationships.
Sandy's life work is based on her experiences, not only in business, but as a best grrlfriend, coach, sexologist, mixologist, multiple Level 6 pole dancer, and a happily married wife to her 'James.'
Sandy was an avowed "quiet, shy, introverted child" until college, when she literally copied a dorm mate's walk, talk, movements and style to get out of her shell, when a near death experience led her to realize that you only get one chance at this life. From then on, she's experienced U.S.  Marine Corps boot camp, competitive karate and fencing, hiked the length of the French Alps, driven cattle through the Australian mountains to the winter ranges, crewed biplanes and hot air balloons, learned organic farming and horse driving/training with the Amish, run five marathons and a triathlon in one year, completed an Ironman triathlon (2.4 mile swim, 112 mile bike and a 26.2 mile marathon in less than 17 hours), and even spent a whirlwind 24 hours alone in Paris… and that's just the short list. For more on Sandy, her adventures and credentials, click here.
Double Oh! Productions
Sandy Shepard founded Double Oh! Productions in 2003 as a natural outgrowth of her drive to help friends, friends-of-friends, friends-of-friends-of . . . to find their Paths To Passion™. The company initially offered personal coaching by Sandy, and in-person seminars led by Sandy and her team. As word of mouth quickly spread, Sandy often found herself with standing-room-only crowds, and realized she needed a global way to deliver her message.
In 2007, Sandy put the acclaimed seminars on hold to write her book fEmpowerment: A Guide to Unleashing Your Inner Bond Girl .  After the book's release, she re-invented Double Oh! Productions as the fEmpowerment Lifestyle Training Academy, and became its CEO (Chief Empowerment Officer). A workbook to accompany the book followed in 2010, then a parable-style book to explain passive income to high schoolers.
Today, Lifestyle Training is available worldwide. Its confidential, women-only offerings are geared at empowering women to live their optimal lifestyle.  Double Oh! currently provides fEmpowerment® lifestyle training through Mastermind-style groups, podcasts, and teleseminars, and plans to add in-person fEmpowerment® master lifestyle training in exotic locales for premium members soon.  The company's motto:  Changing the World… One Bond Girl at a Time.